Rob's Performance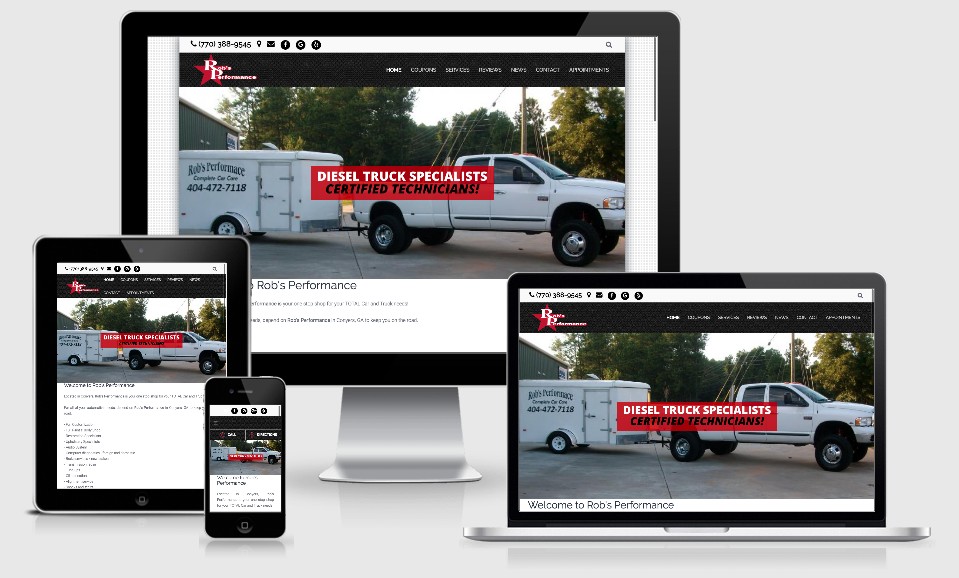 Rob's Performance is a one-stop shop for all of your automotive maintenance and repairs in Conyers, GA. They strive to put their customers and repairs first to ensure an all around exceptional experience. They were in need of an upgraded website that would house all of their information and have a new, revamped look. CMR upgraded their old site to a more modern one with a multitude of content and features that is sure to grow their online presence even more. Thank you, Rob's Performance for allowing Jasper Websites by CMR to upgrade your site.
See their new website at www.robsperformance.net
_______
RECOMMENDED BY JASPER ENGINES - 100% COOP APPROVED
CMR Inc is proud be Recommended by JASPER Engines for their auto repair shop websites. This heritage corporation stands for everything we believe in as a company. You will find doing business with us to be EASY - EFFECTIVE - CONVENIENT. Our auto and truck repair shop owners need to spend time turning wrenches not working on their websites! *We are also now the Exclusive SOGGDA Ohio Garage Website partner.

PROGRAM INFORMATION: Websites are a one time cost and then belong to you. All websites are mobile phone friendly and a minimum of 60 pages deep if you use all the pages. JASPER coop reimbursement is up to 100% on our websites & up to 50% on our hosting-programming based on available balance and we turn your coop invoices in for you!*
PICK YOUR MONTLY SUPPORT: $199/MO SMART List Program includes 72 Online Directories working for you | Duplicates Suppressed | Enhanced with your photos, logo, information, brands, & services! How Many Errors Do You Have Now? CHECK YOUR BUSINESS NOW - CLICK HERE
GOOGLE SEO & FACEBOOK PROGRAM: $349/MO includes our SMART List Program and monthly SEO articles added on your website AND Facebook for comprehensive growth bringing the two together for a solid markting foundation.
ORDER NOW - CUSTOMER TESTIMONIALS - JASPER PROGRAM FLYER - COOP DETAILS (*Details-Bottom of Site)