A-Carburetor Service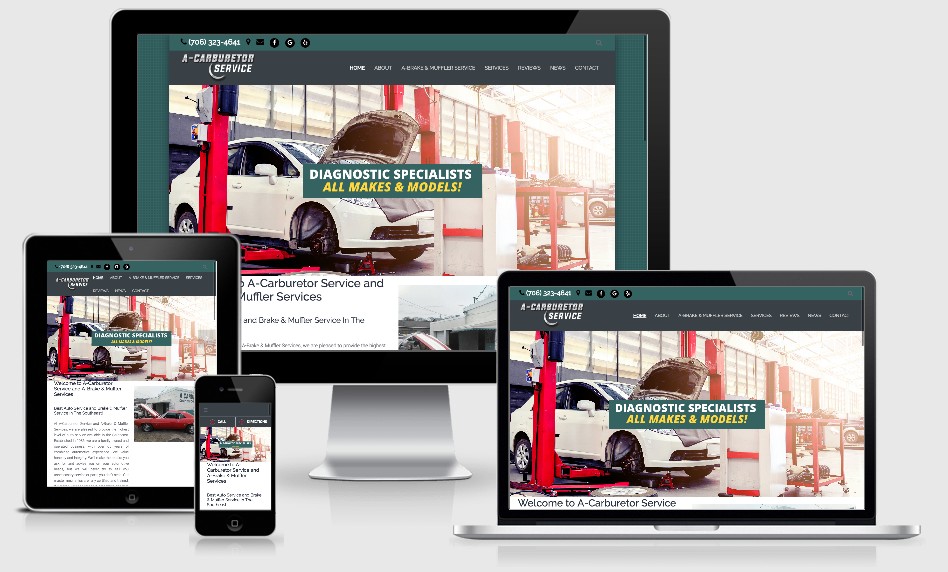 At A-Carburetor Service and A-Brake & Muffler Services, they are pleased to provide the highest level of auto service available in the Southeast. Established in 1986, they are a family owned and operated business with over 65 years of combined automotive experience. In order to generate a prosperous online presence, CMR built them a new and improved website. Their website includes an array of content and SmartList features to ensure growth. Thank you, A-Carburetor Service for choosing Jasper Websites by CMR to build your new site.
See their new website at www.acarbinc.net
_______
RECOMMENDED BY JASPER ENGINES - 100% COOP APPROVED
CMR Inc is proud be Recommended by JASPER Engines for their auto repair shop websites. This heritage corporation stands for everything we believe in as a company. You will find doing business with us to be EASY - EFFECTIVE - CONVENIENT. Our auto and truck repair shop owners need to spend time turning wrenches not working on their websites! *We are also now the Exclusive SOGGDA Ohio Garage Website partner.

PROGRAM INFORMATION: Websites are a one time cost and then belong to you. All websites are mobile phone friendly and a minimum of 60 pages deep if you use all the pages. JASPER coop reimbursement is up to 100% on our websites & up to 50% on our hosting-programming based on available balance and we turn your coop invoices in for you!*
PICK YOUR MONTLY SUPPORT: $199/MO SMART List Program includes 72 Online Directories working for you | Duplicates Suppressed | Enhanced with your photos, logo, information, brands, & services! How Many Errors Do You Have Now? CHECK YOUR BUSINESS NOW - CLICK HERE
GOOGLE SEO & FACEBOOK PROGRAM: $349/MO includes our SMART List Program and monthly SEO articles added on your website AND Facebook for comprehensive growth bringing the two together for a solid markting foundation.
ORDER NOW - CUSTOMER TESTIMONIALS - JASPER PROGRAM FLYER - COOP DETAILS (*Details-Bottom of Site)