Keeping Your Shop Organized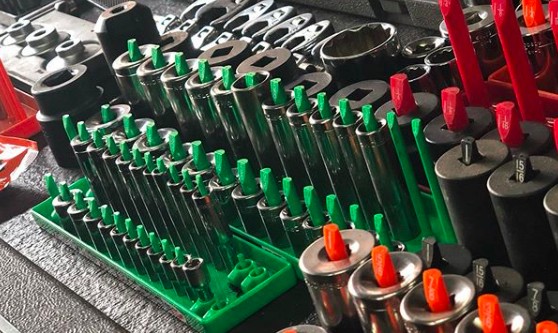 At JASPER Websites, we do more than just build websites. Our goal is to provide helpful tips and suggestions to make your work easier for you. While most of our tips come in the form of marketing yourself online and growing your social media presence, we also believe that tips and suggestions you can use physically in your shop are important to offer too.
A great way to increase your efficiency as a team is to organize tools and clean your shop. Organization in your toolbox will be a great way to get vehicles in and out of your shop more quickly. The less time that your technicians have to spend searching for tools, the more time they can spend under vehicles and turning wrenches.
For more great tips for your automotive shop, be sure to follow us on Instagram @jasperwebsites. If you are in need of a website, reach out to our team by calling (270) 245-2365.