An Update from Our Team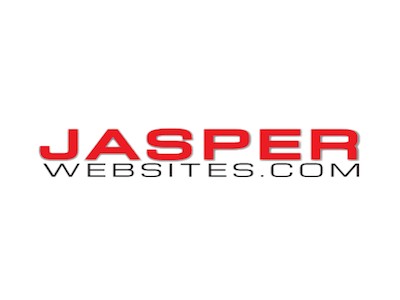 Here at JASPER Websites, you are not just a client. I've been in many of your shops across the nation. My team has built relationships with you as well over the years, and we want you to know that we stand READY to help you. Our "Disaster Plan" is in play and we can access our files from anywhere, so our team is ready and standing by!
We have several ideas and solutions for your issues!
A. Fleet Shops. This is a great time for your fleet clients to get that deferred maintenance done so start thinking about that. You may even offer to pick up their vehicles OR take the repair service to their shops. Options can be to schedule the work out over the course of a couple of weeks and if the cash flow is a problem for the customer, then you can consider breaking their payment into 2 or 3 big payments. If you have cbCharge (brochure attached) use it for your payment process option so you get paid the next day.
B. 24-Hr Drop Form. Our websites offer a 24-hour drop form on them. If you'd like to use that option we can add an article (Website - Facebook - Google My Business) stating drop off as a convenient option for customers to utilize as well as calling or using the form for scheduling an appointment!
C. Offer Pickup Service vs. Shuttle Service! You may have extra hands available with family at home to offer this option. I've already had one shop implement it in Newburgh vs. loaner cars or shuttles.
D. Email Maintenance Offers. Customers will have more time in their schedule now to get their maintenance done so take advantage of the opportunity to get them scheduled in for service work. Offer to let customers PAY BY PHONE. This keeps contact down!
E. Sanitizing - Cleaning Vehicles. If you can clean customer vehicles or are implementing a program, let us know so we can promote it on your website - social media - Google! - One shop is also offering a Cleaning Service! Wash/Wax/Vacuum with service (at an added cost).
We'd like to add the following to your websites - or some version of it - also social media and GMB:
"Keeping you and our team safe during this time is our top concern, so we are making some changes! Our technicians and team will be wiping surfaces with an approved germicidal/bacterial cleanser after repairs are made. This means, your steering wheels, door panels, hood, gear knobs, etc will be sanitized for everyone's protection. No exceptions. Another change we feel is necessary to protect our customers and team is to eliminate waiting time here at the shop. All vehicles will be dropped off for any inspections, repairs or services. We have a lockbox and a 24-hour drop form to ensure you are able to provide any detailed information on issues you are having. Please know that we will do everything possible to accommodate your needs and will provide over the phone payment options as well to keep you safe! These small changes will go a long way in protecting not only our customers but also our team here and their families! Please feel free to call us with any questions or concerns and thank you for choosing our team!"
We can insert any specialty piece such as added cleaning options, customer vehicle pickup service, etc.
KEEP THE FAITH - Data clearly shows that an economic slowdown means fewer new car sales and more families maintaining their current vehicle (with you). In times of economic hardship, independent repair shops thrive and we are here to help you make it happen.
FINANCIAL ISSUES - If you are having any issues, simply give us a call and we will help you work through it. We are in this together and will ensure you make it. Remember, that we look at this a little differently than any other provider as we are your partner and our goal is your success. Simply call the office or my cell phone. It's that easy!
FROM OUR TEAM HERE - We promise, there will be MORE! Ideas - Thoughts as things progress. If they progress. This is our first update during this unusual time and we hope it finds you all well - happy - with your families safe! FOLLOW US ON INSTAGRAM for updates in between newsletters!