Verizon moving email to AOL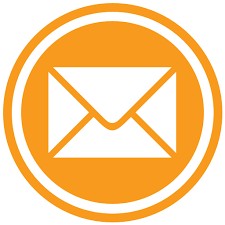 Starting February 2017, Verizon began to shift away from focusing on email service for it's customers. Focusing on providing their other services (tv, phone, and internet) in a stronger capacity, Verizon has partnered with AOL in order to continue providing email services while focusing resources on other pursuits. This change is coming free of charge to all current customers with a current verizon.net email address that is being moved to AOL. The email change will not affect any other Verizon services. If you currently have a verizon.net email address, you'll still have the option to keep that same address going forward, alternatively adopting the AOL address.
According to a FAQ article written by AOL, there are several benefits to switching away from Verizon as an email provider; including: "Much more storage space for your email, advanced spam filters, virus protection, email attachments up to 25MB, and an easy way to manage your email anywhere with the highly rated AOL app". If your account is one that will be migrated, Verizon will notify you (by email) and ask how you want to proceed with the account migration. Once Verizon contacts you, you will have 30 days to take some action (whether it be migrating your account or keeping your current address) until you lose access to the ability to send and receive emails using the account. After 180 days of inactivity, your account will be deleted in order to free up server space.
When logging with AOL, your Verizon email (including @verizon.net) will still be your username and when you register with AOL mail you'll be prompted to create a new password. Your Verizon password is untouched in this process, and thus will remain the same. If you happen to have sub-accounts through Verizon's email service, you will have to log in to each of those accounts to migrate them as well. All email aliases (if you have created any) will be migrated along with your account; and, once you choose a primary account to use as a log-in, you can send email from any alias account just like normal.
When you receive your email to begin the account migration process, simply select Option 1 in the email and register your account with AOL. Here's a Video tutorial to help you with the migration. Once you've completed the process you'll receive a confirmation email. There may be a couple hours where you will not have access to your email while everything is being migrated over. Any emails that you receive during this period will be held until the migration is over so don't worry about losing any emails during the process. Once the migration is all complete, simply log in as you normally would at mail.aol.com (remembering the password you set up during registration) to access your emails!